Lauren Dawkins
[[File:|center|250px]]
Information
Full Name
Date of Birth
May 26th 2001
Age
20
Family
Anne Marie (mother)
Ashton Irwin (brother)
Harry Irwin (brother)
Physical Appearance
Eye Color
blue
Hair Color
Brown
Official Links
Twitter
https://twitter.com/laurenirwin_xo
ig
Lauren Dawkins is the younger half-sister of 5 Seconds of Summer band member Ashton Irwin, but the older sibling of Harry. Middle child!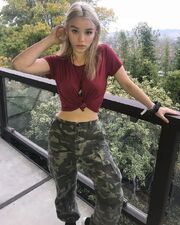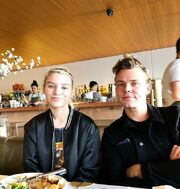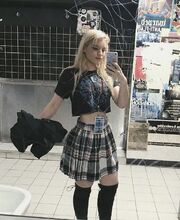 She was often bullied and picked on at school. The fandom got #5SOSFamLovesLauren, #laurenisbeautiful, #weloveyoulauren and #StayStrongLauren to trend on twitter in her support.

Her favorite food is bibimbap and she loves listening to kpop!