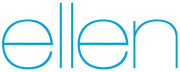 The Ellen DeGeneres Show (often shortened to Ellen and stylized as ellen) is an American television comedy talk show hosted by comedian/actress Ellen DeGeneres.
2014
[
]
On 5 November 2014, 5 Seconds of Summer appeared on the show as guests and as the musical guest. Ellen interviewed the boys and they performed their song Good Girls.
2015
[
]
On 23 October 2015, the boys appeared on the show as guests as well as the musical guest and performed their song She Looks So Perfect. Ellen played a special round of 5 Second Rule with the boys.